Boris is an entrepreneurial technology executive, product guy and a startup junkie with over nine years of product & business leadership experience across various industries and technologies. He has deep domain knowledge in digital publishing & new media, analytics, e-commerce and wine. Passionate about startups, SaaS, analytics, CMS's and wine.
He reads always – in the evenings, on vacation, travel, even in the car (audio books) and this is his recommendation list:
1. "The Hard Thing About Hard Things" by Ben Horowitz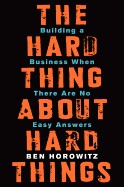 This is the kind of book you read in a single breath, and then reflect on it page by page ruminating on every single paragraph. The book follows entrepreneurial path of Ben Horowitz. It is a collection of stories, and difficulties he had faced, mostly focusing on his tenure as CEO of Loudcloud. The book is a collection of lessons on how to make it through the struggle without quitting or throwing up too much (sic!). It is not about how not to screw up, but what to do after you screw up – which you inevitably will.
2. "The everything store" by Brad Stone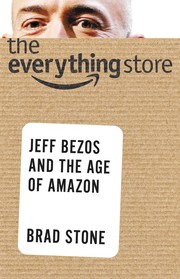 This book has showed me (in a great way) how it looks to build an enormous company which in the core does not have a digital product. Mentality, strength and dedication of one man, through something that is, practically, his personal Odyssey, made one of the greatest brands today.
3. "Hooked: How to build habit – forming products" by Nir Eyal & Ryan Hoover
When it comes to digital products and services, a fight for attention of a user has become ruthless. Products are now more and more focused on keeping users on emotional level, trying to tie a user to a product by inducing biochemical reactions in organism. The book analyzes how the successful existing products are using paradigm "trigger-action-reward" and succeeding to make their product "irreplaceable".
4. "The Dip" by Seth Godin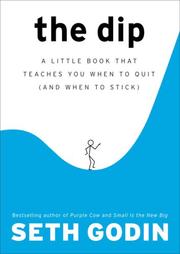 The Dip is great little book that helps you understand better everything you already know. It forces you to look in the mirror and not accept mediocre life, mediocre career and mediocre "successes". Quitting is ok – when it is a strategy. Winners quit fast, quite often, and quit without guilt – until they commit to beating the right Dip for the right reasons.
5. "Made In America" by Sam Walton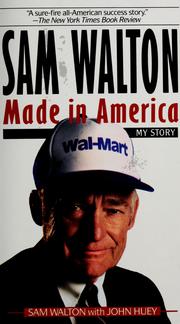 Sam Walton is one of the most important entrepreneurs of 20th century, the man who never chased money for building business. His story and Walmart story, for us – living in today's world, are more some romantic history story. I recommend to read it together with The Everything Store (Amazon book), so it could give a fantastic material for thinking about the two times and the two styles of building an empire.