Dusan is an entrepreneur with around 18 years of experience in ICT. With one half successful venture behind in Bosnia and Herzegovina, currently he's growing his consultancy company in Dublin, Ireland – Selected Green LTD. He traveled the world, lived in many countries, worked for large variety of companies, from startups to multinationals like Ericsson and Dun & Bradstreet, so there is no wonder he's now working on his first book.
This book lover and writer to be, always tells people that the only person that can give you all the answers is librarian. For him, reading is learning new things and questioning everything and above all great pastime.
His big message is: "Knowledge is only value that is for life. With every book you are richer and more valuable".
So, you know what to do… Read more and often 🙂
1. "One Hundred Years of Solitude" by Gabriel Garcia Marquez
This is one of those books that will change your life. It will also prepare you better for entrepreneurship, since it is a lone journey.
2. "The Phoenix Project" by Gene Kim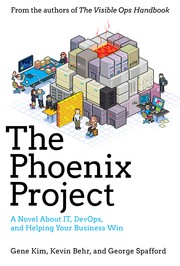 Devops as methodology is gaining traction and this book explains it. Plus, it is not dry technical book, it is actually a novella.
3. "Kafka On the Shore" by Haruki Murakami
 This one or anything else from Murakami, he is my favourite author.
4. "My Last Sign" by Luis Buñel
He was great director, but also highly professional worker. Very interesting to read how professionalism and art works together.
5. " Made in Japan" by Akio Morita
 Another biography, this time about man who built Sony. Great insight about great  Japanese commpany and culture.